Lok-Down System
Wausau Tile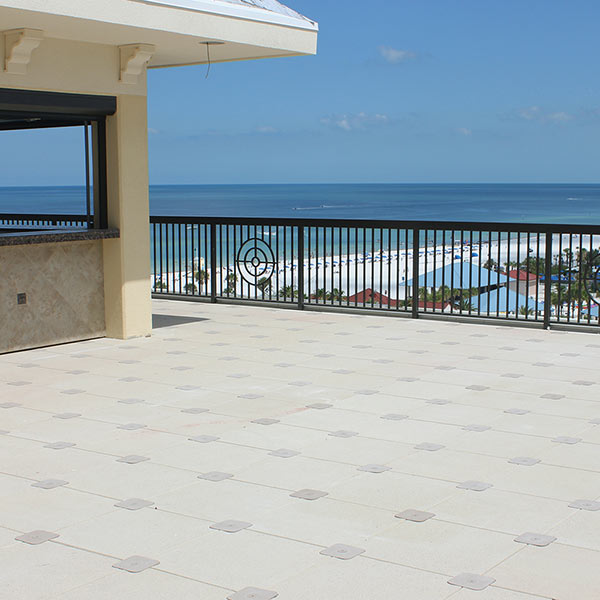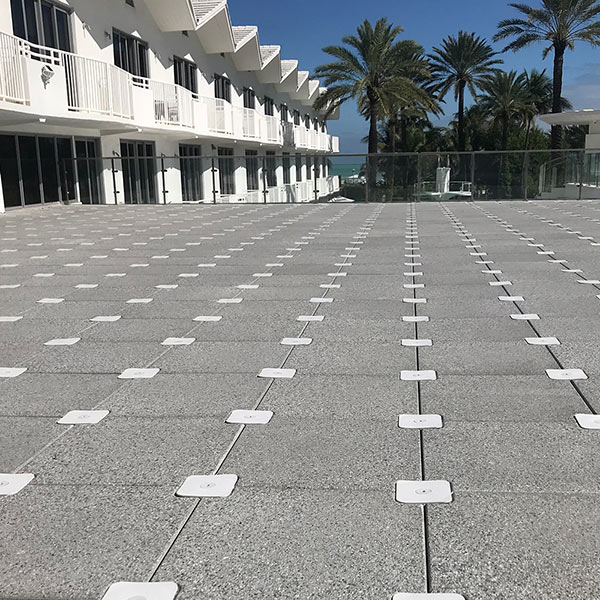 Make the most of rooftop spaces with the proven factor of safety offered by Wausau Tile's Lok-Down System for wind-uplift resistance.
Savvy designers and builders know: With Wausau Tile's innovative roof deck system, there's no reason to sacrifice rooftop space or worry about the security of deck pavers. The Lok-Down System is specifically designed to resist wind uplift in paver installations on balconies, plazas and promenades – tested to withstand wind speeds of more than 145 miles per hour.
The Lok-Down System requires the use of: the Lok-Down, Terra-Tabs, and either the Terra-Stand or Waffle Reducer with the choice of paver, paver size and thickness
---
---
Available Pavers
Our Lok-Down System works with several of our V-Series paver lines, providing you with a long list of colors and textures.
Pavers available in thickness ranging from 2" - 2 3/4" depending on paver size.
| | |
| --- | --- |
| Squares | |
| Rectangles | |
Click each paver series below to see available colors.
---
Safety Priority
Wind can have a devastating affect on the safety and security of rooftops and patios. Yet, many decision makers continue to install under secured concrete pavers on rooftops at both moderate and extreme heights. Through rigorous testing, including full-scale tests that simulate hurricane conditions, Wausau Tile's Lok-Down System can withstand wind speeds of more than 145 miles per hour - outperforming our competitors. The Lok-Down System allows for precise alignment using Wausau Tile pavers, the only pavers capable of working with this sophisticated system.
Meanwhile, our Terra-Stand paver pedestal system helps you navigate the challenges of a pitched surface and is designed for roof deck applications, as well as on roof plazas, parking garages, roof terraces and more.
Whatever your project's needs, rest assured that Wausau Tile's systems can help you make the most out of any rooftop.
---
Tests
| Type | Result | Method | Size |
| --- | --- | --- | --- |
| Compression Strength | > 8,000 PSI avg. with no individual unit less than 7,500 PSI | ASTM C 140 | 24 x 24 x 2 |
| Water Absorption | < 6% | ASTM C 140 | 24 x 24 x 2 |
| Flexural Strength | > 1,200 PSI avg. | ASTM C 140 | 24 x 24 x 2 |
| Freeze/Thaw | < 1% loss of dry weight (10 cycles) | ASTM C 1262 | 24 x 24 x 2 |
| Center Load | 1,850 lbs. | WTCL 99 | 24 x 24 x 2 |
---