Terra-Stand
Wausau Tile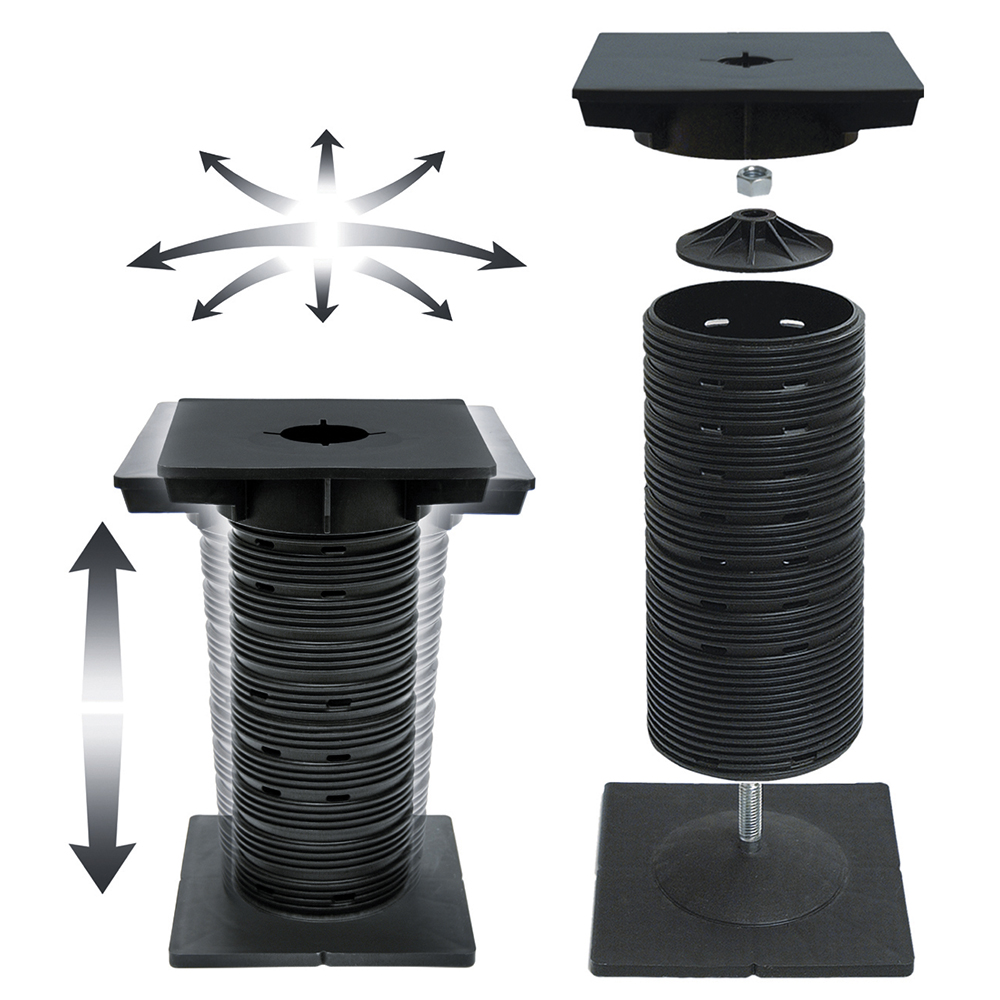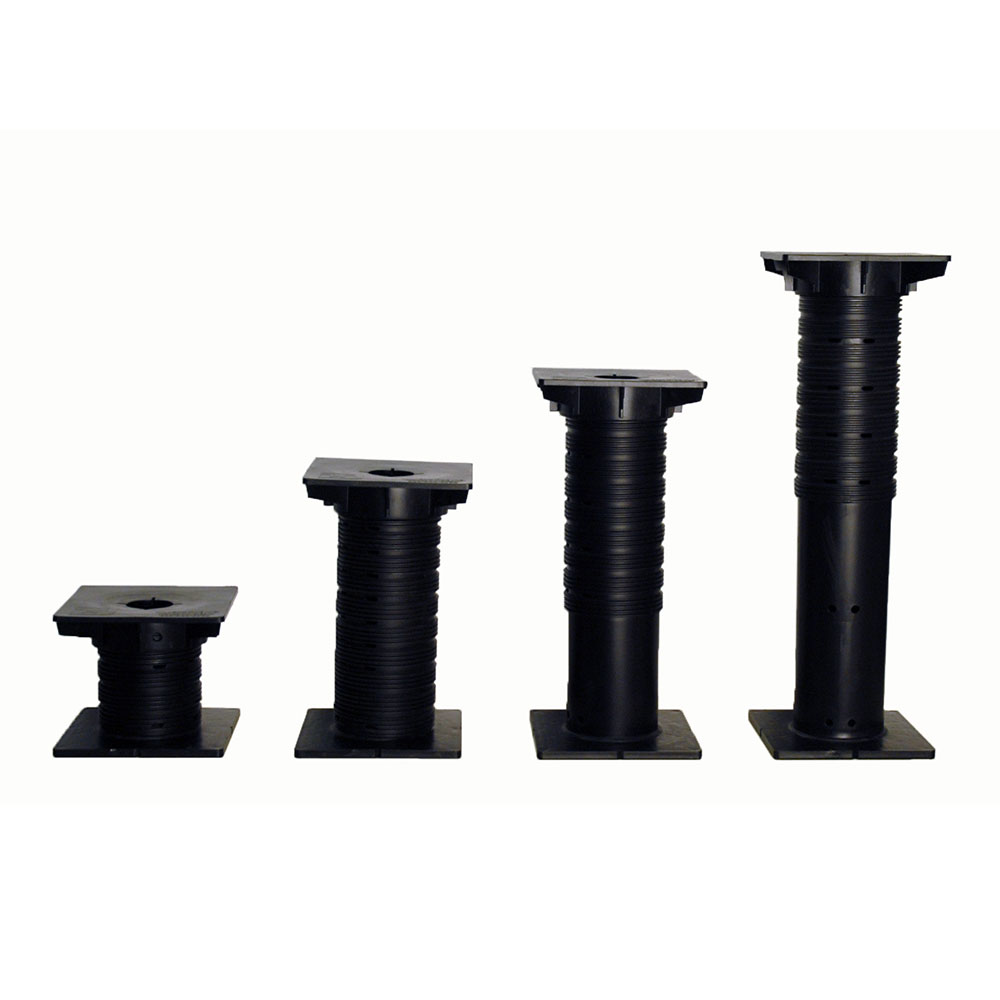 Adjustable pedestal that screws up, down and tilts from side to side to provide a level surface for the paver installation.
Terra-Stand Pedestals are made of a high impact copolymer polypropylene that adjust from 3" to 21 ½" in height, with slope compensating up to 5/8" to provide a level installation.
Outside base dimension of 7" x 7" provides contact surface of 49" square. It is installed on previously established grid lines, adjusted for height and slope and ready for installation. Load of 3,000 lbs. per pedestal.
The use of either the Terra-Stand or Waffle Reducer is required with the Lok-Down System.
---