Reflections Series
Wausau Tile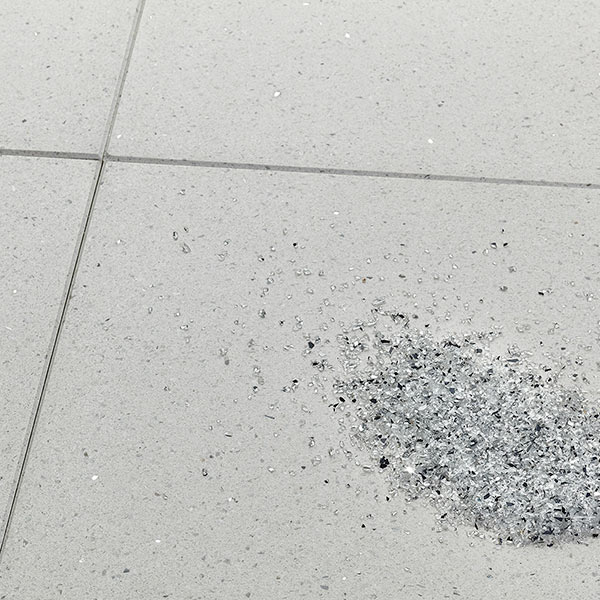 Reflections Series presents a shining look of modern sophistication. Fine, micro-fleck marble aggregate gives the tile a contemporary, luminescent quality, with brilliant hints of crushed mirror that adds an unmistakable glimmer. For an even smoother, more understated air of elegance, the crushed mirror can just as easily be withheld from the mix.
Available in four different sizes, each with their own thickness, our Reflections Series has several different colors to suit all of your flooring need.
---
Available Sizes & Thicknesses
Square
24" x 24"

5/8"

16" x 16"

5/8"

12" x 12"

1/2"
Rectangle
---
---
Tests
| Type | Result | Method | Size |
| --- | --- | --- | --- |
| Compression Strength | > 8,000 PSI avg. | ASTM C140 | 12 x 12 x 1/2 |
| Water Absorption | < 5% | ASTM C140 | 12 x 12 x 1/2 |
| Flexural Strength | Meets or exceeds standard | ASTM C140/C293 | 12 x 12 x 1/2 |
| Bond Strength | > 300 PSI | ASTM C482 | 12 X 12 x 1/2 |
| Warpage Edge | +/- .001% or .002 in. | ASTM C485 | 12 x 12 x 1/2 |
| Warpage Diagonal | +/- .003% or .010 in. | ASTM C485 | 12 x 12 x 1/2 |
| Nominal Size | Range of .029 in. | ASTM C499 | 12 x 12 x 1/2 |
| Thickness | Range of .029 in. | ASTM C499 | 12 x 12 x 1/2 |
| DCOF | Passes at factory | ANSI A326.3 | 12 x 12 x 1/2 |
---