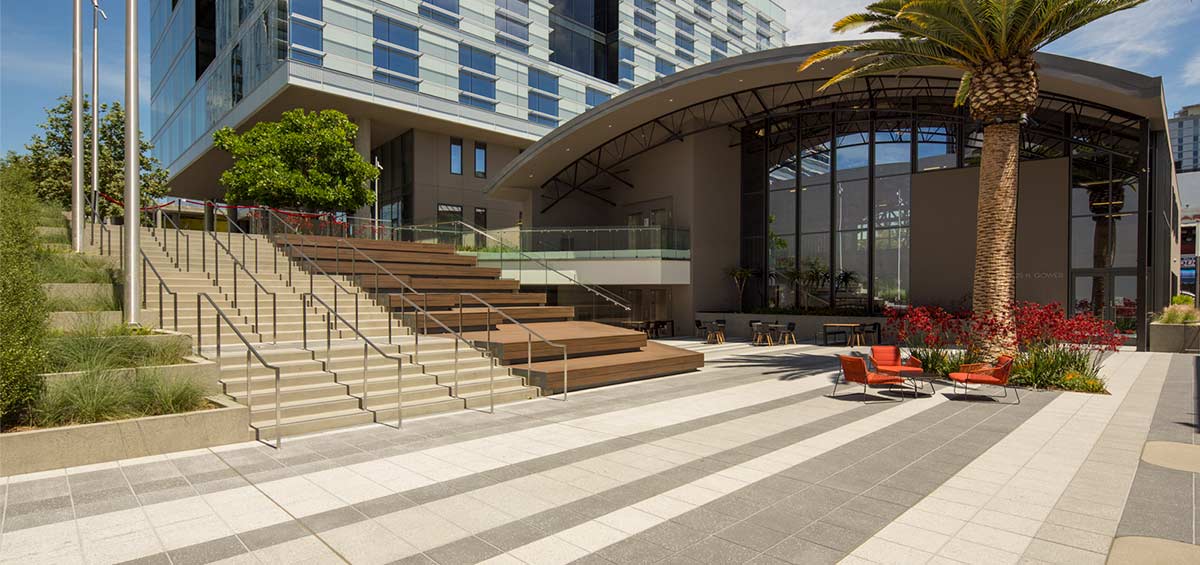 WAUSAU, Wis. – June 6, 2018 – Wausau Tile is adding to its vast portfolio of architectural paver offerings. With the introduction of its new Thin Paver, architects and designers will now have the freedom of specifying a one-inch-thick paver that boasts the strength of its two- to four-inch thick counterparts.
The Thin Paver's advanced aesthetic and performance features include:
Compressive strength averages of more than 9,500 PSI
Flexural strength averages of more than 800 PSI
Five standard sizes – 12" x 24", and 12", 16", 18" and 24" sq. – plus custom plank styles
18 standard colors, with options for customization, including Wausau Tile's one-of-a-kind four-color blend technology
"Traditional architectural pavers offer a versatile and durable exterior flooring option for nearly every scenario, but they're not always the nimblest when it comes to transportation, installation and interior-to-exterior transition areas," said Rodney Dombrowski, head of research and development for Wausau Tile. "Now, with the Thin Paver, we've made the concrete architectural paver more appropriate for more jobs while maintaining their traditional strength, beauty and durability."
The Thin Paver introduction is the latest in a slew of recent paving innovations for Wausau Tile. Other recent developments include the Quattro Series, a paver that marries the look of natural porcelain tile with the strength of concrete, and the company's proprietary four-color blending technology, allowing for the creation of unprecedented gradient colors.