Terrazzo TZ89
Wausau Tile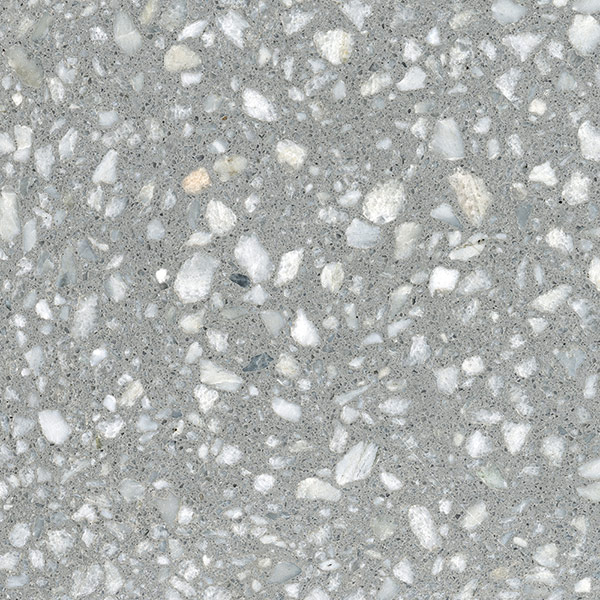 The aptly named Traditional Series represents the timeless beauty of terrazzo tile, featuring a simple, elegant marble aggregate. This tradition isn't afraid of change, either, as it sets up beautifully for complete customization.
Quantities available per size:
12" x 24" - 62 sq. ft.
24" x 24" - 372 sq. ft.
---
Available Sizes & Thicknesses
Square
Rectangle
---
Tests
| Type | Result | Method | Size |
| --- | --- | --- | --- |
| Compression Strength | > 8,000 PSI avg. | ASTM C140 | 12 x 12 x 1/2 |
| Absorption | < 5% avg. | ASTM C140 | 12 x 12 x 1/2 |
| Flexural Strength | > 1,000 PSI avg. | ASTM C293 | 12 x 12 x 1/2 |
| C373 Water Absorption | Passes (Semi-Vitreous) | - | 12 x 12 x 1/2 |
| C482 Bond Strength | > 300 PSI | - | 12 x 12 x 1/2 |
| C485 Warpage Edge | +/- .001% or .002 in. | - | 12 x 12 x 1/2 |
| C485 Warpage Diagonal | +/- .003% or .010 in. | - | 12 x 12 x 1/2 |
| C499 Nominal Size | Range of .029 in. | - | 12 x 12 x 1/2 |
| C499 Thickness | Range of .029 in. | - | 12 x 12 x 1/2 |
| Dynamic DCOF | Passes at Factory | - | 12 x 12 x 1/2 |
| ANSI A173.1 Section 9.6.1 | t of Friction (DCOF) | - | 12 x 12 x 1/2 |
| Avg. Polished Finish | 0.46 | - | 12 x 12 x 1/2 |
| Avg. Honed Finish | 0.54 | - | 12 x 12 x 1/2 |